Welcome to Miller Nichols Library! Use this guide to find information about literary ciricism through the Library and on the Web. If you can't find what you need, contact me via phone or email (see my profile - on the right).
Getting Started With Your Research: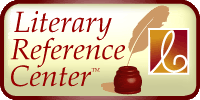 Literary Reference Center offers full text access to plot summaries, literary criticism, author biographies, and reference titles.
Oxford Dictionary of Literary Terms
Provides definitions of the most troublesome and common literary terms.
The Bloomsbury Dictionary of English Literature
Includes information on themes, authors, and texts.
How to Write Critical Essays: Guide for Students of Literature
A guide to writing, research, and argument.
This guide created by Research and Instruction Librarian Melissa Muth.